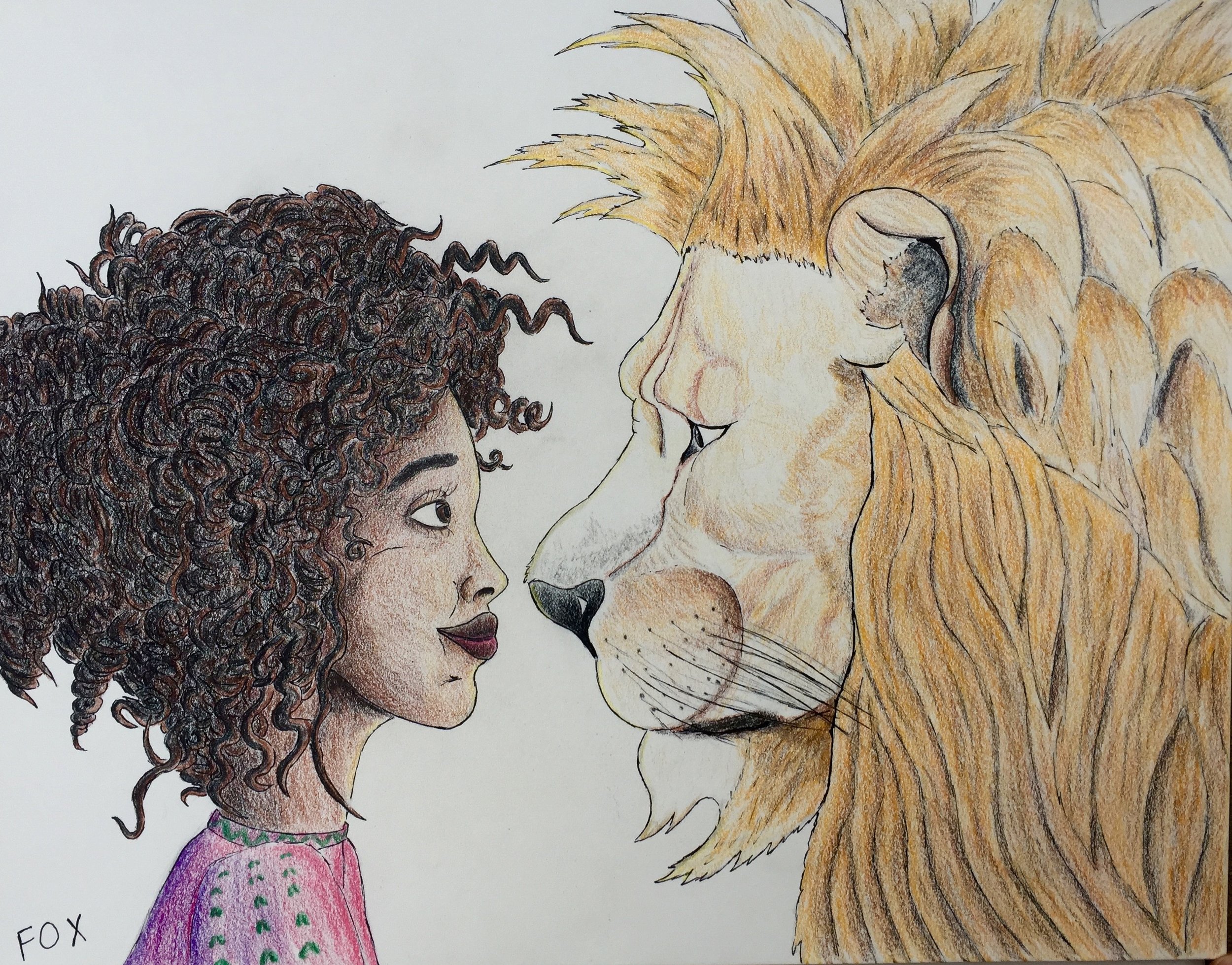 A young girl befriends a lion in a sweet adventure across the hottest desert in the world, the Danakil, in Eritrea.

Pencil and pen outline with colored pencil to fill.
Semhar sleeping sweetly with the lions, who the villagers are afraid of. From "Semhar and the Lion."

Pencil and pen outline with colored pencil fill.
Corrine Wants You To Know
Corrine's on a mission to tell everyone about the Sprouts: Stories to Grow With Series.

It all started with "Corrine Wants to Grow Up," successfully crowdsourced via Kickstarter. The adventures continue soon with picture books and middle grades adventure novels starring the Sprouts!
Working on Dark the Shark
The Octopus from Dark the Shark - They Can't All Be Great Whites.

Pencil and pen. Color to be determined.
This little watercolor lion, resting in the sun.

Pencil with Watercolor fill.
This little ice fox was an idea to set a mood using only two colors: blue and red.

Pencil with only red and blue watercolor.